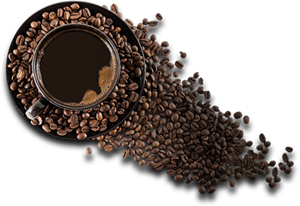 About a quarter of the Ethiopia population is involved in coffee-related activities. Ethiopia is situated on a high plateau, making it ideal for the production of high-quality coffee, with Addis Ababa the capital city at an altitude of over 2,400 meters (7,870 ft). As it has no seaport, Ethiopia relies on its relationship with Djibouti and Ethiopia and Eritrea, with most coffee currently shipped through the port of Djibouti. Coffee was once shipped from Mocca port in Yemen from whence the distinctive flavor derived its name, although this is no longer the case today.

Coffee is more than a cash export crop in Ethiopia, it is a national heritage. The discovery of coffee is traced back to the 3rd century legendary Ethiopian goatherd Kaldi who shared his discovery with monks who found that consuming the berries helped them stay awake during long hours of prayer. Hence when the actual discovery of coffee was made, it is undeniable that Ethiopia is at the heart and soul of coffee production. It is also one of the great world consumers of coffee, consuming an estimated 1.8 million bags per year (108,000 MT), out of a total annual production of about 4.3 million bags (258,000MT). Smallholders account for 90-95% of the annual production and the rest is grown on primarily government-owned plantations. Given the smallholder nature of production, and the consequent problems in accounting or production and consumption, figures remain estimates.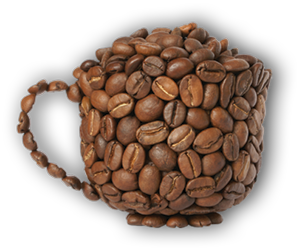 Distance from Addis by car is up to 6 hours (327 ams), and from Gimbi, up to 10 hours (440 ams). Situated in the west of the country, this area produces a full and fruity coffee used by many to bring added character to blends. Lekempti is the capital city and also the export trade name of the coffee. Yet in reality, the bulk of Lekempti coffee comes from the Gimbi region and beyond, a good 100km from Lekempti City.
Altitude
1700-2200 m (5570-7210 ft)
Cup
Good acidity, medium body with a wild fruity finish
Harvest
December to February
Shipment
Starting from February
Exports pa.
3,000 MT unwashed (Grade 4), 27,000 MT unwashed (Grade 5)
Although there are no longer any government restrictions on the pricing of Ethiopian coffee, allowing private sales directly to overseas buyers, the quality of all Ethiopian coffee exports is carefully monitored to ensure that exports are consistently of high standard. Barring a few recent exceptions, all Ethiopian coffee passes through auction (ECX) Ethiopian Commodity Exchange in Addis Ababa. All quality is controlled through the coffee liquoring unit (CLU) in Addis and Dire Dawa. The coffee is delivered by truck to the quality units, which are next door to the auction hall. Fully representative samples of washed and unwashed coffees are drawn directly from the trucks and then separated and dealt with by separate quality units. They are analyzed for defect count and cup, the ranked from class 1 to 4, or as rejects, before being displayed at auction all year round in both Addis Ababa and Dire Dawa (for the Harrar coffees). Lot sizes vary from about 60 bags to full container loads.
Once bought at auction (ECX), the coffee is delivered to the warehouse of the exporter who purchased it. Washed coffee is delivered as parchment, unwashed coffee as hulled green coffee. Exporters then have 24 hours after delivery to return the coffee if they find it does not match the sample and cup description given. Exporters complete the hulling (for washed coffee), grading, and hand sun-dried as Grade 4 or 5. All coffee areas, except Harrar where no coffee is washed, produce both washed and unwashed (sundried) coffees. In Harrar, this is due to a chronic shortage of water and the traditional preference of buyers for the sun-dried coffee. Elsewhere, farmers withhold sales of their coffee in order to stagger their sales, and thus their income, over a period of time. As fresh cherries cannot be stored, some cherries are sundried and stored to be delivered later, thus being processed and exported as naturals. Trees are of the Typica variety with some regional differences due to local development of strains suited to the variable soil and climate conditions.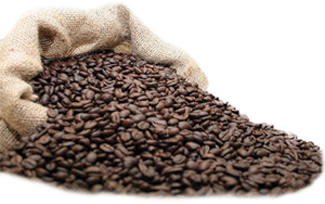 The distance from Addis by car is up to 6 hours (450 kms west Harrar), 8 hours (600 ams) to East Harrar, and up to 6 hours (526 ams) to Harrar City. By plane, it takes 1 hour with daily flights from Addis to Dire Dawa). The region is famed the world over for its distinctive blueberry mocha flavor. Harrar coffee fetches some of the highest prices for unwashed coffee in the world market. A good proportion of the crop goes to the Middle East and Japan. The distinctive "long berry" bean shape is increasingly hard to find, but the cup remains consistently excellent. Coffee in Harrar is not washed due to a marked lack of water resources and the fact that the sun-dried coffee already fetches significant premiums due to its exceptional cup characteristics.
Altitude
1510-2120 m (4950-6950 ft)
Cup
Medium to light a cidy, full body, strong mocha flavour with blueberry notes
Harvest
October to December
Shipment
Starting from December
Export p.a.
3,000 MT unwashed (Grade 4), 10,000 MT unwashed (Grade 5)